Bennie Equipment have become the proud new dealer for the industry leading Terberg KingLifter.
Terberg are a world-renowned manufacturer of a full range of shunters, with their subsidiary company KingLifter being the market leader in the manufacturing of lorry mounted forklift trucks.
The Terberg KingLifter range of products perfectly complements Bennie Equipment's existing equipment offer, which already includes brands such as Doosan, Still, Manitou, Combilit, Aisle Master and many more. This new partnership adds a niche string to Bennie's bow, and further helps us fulfil all of our customers' requirements.
Terberg KingLifter equipment is renowned for their power to weight ratio, high quality components and outstanding build quality. These machines enable a driver to unload deliveries quickly and efficiently, anywhere.
The KingLifter range includes a compact model perfect for busy city deliveries, a 4-way model for handling long loads, and an all-wheel-drive model for use on building sites or rough terrain, along with a raft of optional extras to suite any load, environment and industry type.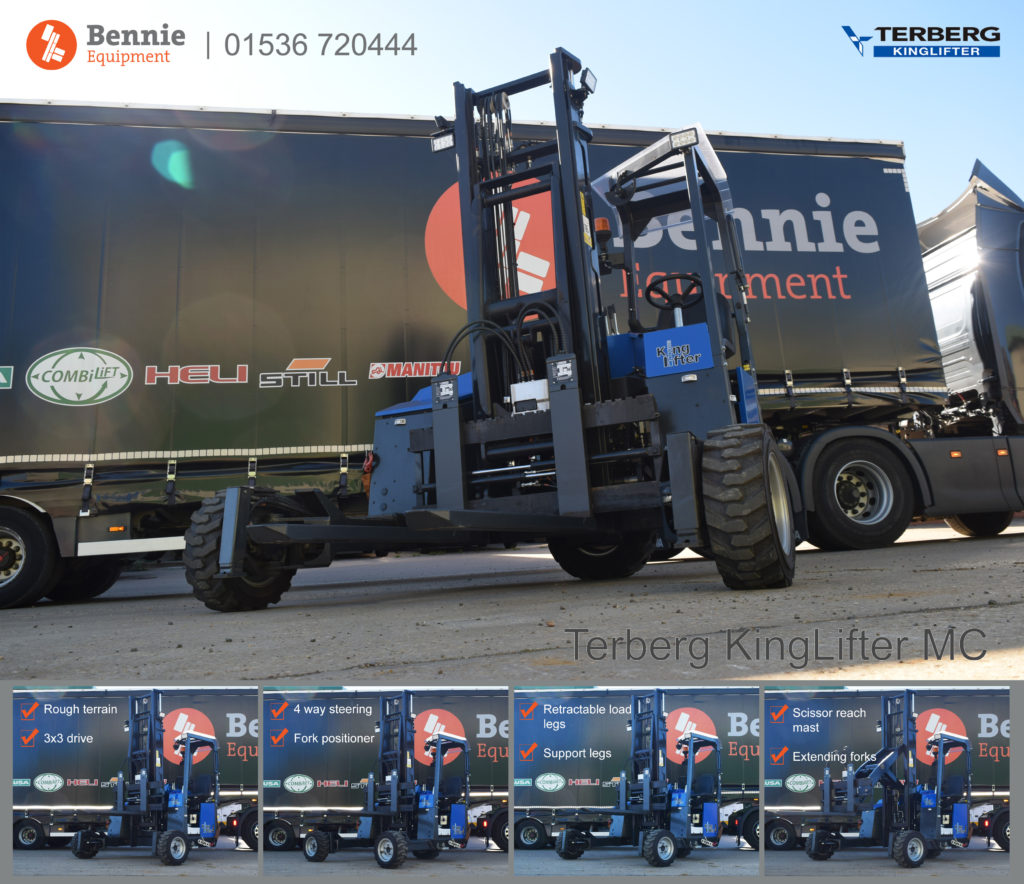 If you want to trial a KingLifter right away, we have a KingLifter MC model available now – its comes with; a powerful and efficient Yanmar engine, a 2500kg lifting capacity, a 3,600mm scissor reach mast, 4-way steering function, 3-wheel drive, retractable front/load legs, full LED work lights and road lights, hydraulic reach forks and hydraulic fork positioner.
The KingLifter MC is available for an immediate F.O.C 1-week demo. The compact and versatile truck mounted forklift can be supplied on demo on a 'first come, first served' basis.
Please contact us on 01536 720444 to book a demo with us or if you would like further information